Sales of over $503 million against more than $15 million in the production budget is the most authentic proof of the attraction and success of Demon Slayer: Kimetsu no Yaiba – The Movie: Mugen Train. Demon Slayer was a very successful comic work when it reached the top 9 most famous and popular anime series of all time. However, not so that everything became easy and guaranteed and successful, but Demon Slayer: Kimetsu no Yaiba – The Movie: Mugen Train made all viewers not disappointed. The film's content is unique, cinematic techniques are carefully invested, and one of the good elements we cannot ignore is the film's music. a movie can't be successful if it's just doing well in the visuals. The listening part also accounts for half of the viewing experience, and there's no denying how well the musicians and singers did in this movie. Today, let's learn about the musicians and singers, the musical wizards behind the success of Demon Slayer: Kimetsu no Yaiba – The Movie: Mugen Train.
The music used in the film was composed, recorded, and arranged by two leading musicians and singers: musician Go Shiina and musician and singer Yuki Kajiura. Right now, we will learn the information. From each of the music experts behind Demon Slayer's success
1.Composer Go Shiina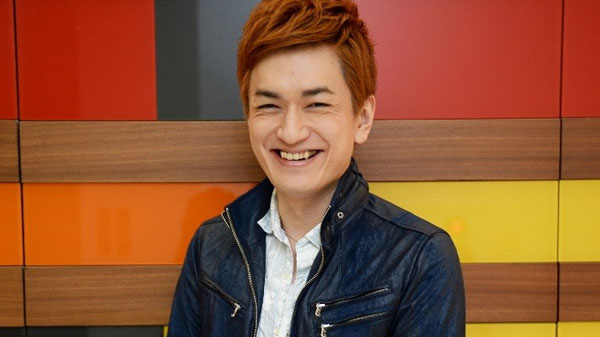 Go Shiina, whose real name is Masaru Shiina, is known mainly as a composer for video games. At one point, he was rejected by 46 companies, only when Mamco, a Japanese game company, accepted him. Some famous video games he made music for are: Tales, Mr. Driller and Godeater, and he contributed to Tales of Legendia.
Charming with music, since his father and mother taught him to play the electronic organ at a young age, he was a member of the cover group Megadeth. At first, he did not have much experience in making music for video games. Death. His early works for Mr. Drillers were deemed unsuitable for puzzle games, and the most part, they were not included in the final product. It was only when his first solo production for the game Mr. Driller G was warmly received by everyone because of its novelty. He then got the exclusive rights to compose music for Mr. Driller.
Bandai Namco gave Shiina creative freedom for anime projects during his final years with the company. In September 2017, Shiina announced that he was leaving Bandai Namco. He is currently a freelance composer.
During his time as a freelance composer, he composed music for many animated films, and the most successful is probably Demon Slayer: Kimetsu no Yaiba – The Movie: Mugen Train.
2. Yuki Kajiura
Compared to Go Shiina, Yuki Kajiura has a more extensive and more musical learning and development process. Yuki Kajiura has studied music and done many big music projects, which is significantly more than Go Shiina.
Yuki Kajiura  is a Japanese musician, composer, and record producer. She has provided music for several popular anime series, such as Kimagure's last movie Orange Road, Noir, .hack // Sign, Aquarian Age, Madlax, My-HiME, My-Otome, Pandora Hearts, Puella Magi Madoka Magica, Fate/Zero, Sword Art Online, Tsubasa: Reservoir Chronicle, Demon Slayer: Kimetsu no Yaiba, Kara no Kyoukai Movie and Vanitas no Karte, among many others. She also assisted Toshihiko Sahashi with Mobile Suit Gundam SEED and Mobile Suit Gundam SEED Destiny. Kajiura has also composed video games, including the cutscenes for Xenosaga II and the entire Xenosaga III game soundtrack. She wrote the music for the April 2014 morning drama (asadora) Hanako to Anne of NHK.
She was born on August 6, 1965, in Tokyo, Japan. She has been involved in music since 1972 and plays the piano with her father. Her family later moved to West Germany because of her father's job. Kajiura wrote her first composition when she was seven years old with the title "Thank you, Good-bye" as a goodbye to her grandmother before leaving Japan.
In the following years, she continued her writing and composing career. She used to produce music for many anime movies, but the most successful and most recent is the movie Demon Slayer: Kimetsu no Yaiba – The Movie: Mugen Train.
You can buy sweater products for the movie Demon Slayer: Kimetsu no Yaiba – The Movie: Mugen Train here